Bret went to Canada for the week for a conference, so rather than sit at home moping, I decided I would head to Barcelona and visit Jim and Deb.
Good decision on my part!
This was my home for the week, Marina Port Vell and the good ship Morpheus (not pictured).
Trip Highlights…
Frederic Mare museum.  This guy collected everything from roman arches and tombs to old bicycles to weird hand bone jewelry and everything in between.
We also ran into a sculpture he made himself later in Plaza Catalunya.  It also has a bit of everything in it.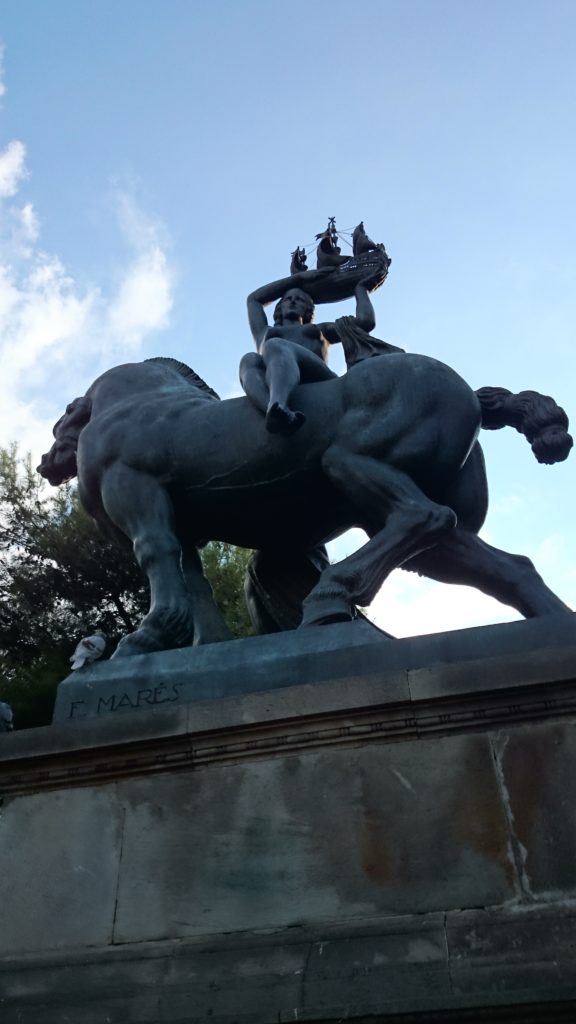 A Flamenco show
The Sagrada Familia.  This is a truly impressive Cathedral designed by Gaudi.  Construction started in 1892 and continues today.  If they finish prior to 2082, they will considered it ahead of time.  The interior is breathtaking.
My favorite sculptures were the more modern ones on the Passion facade.
This is how Gaudi designed the cathedral:
if you flip it upsidedown, the arches of the cathedral:
Street Art
Of course, the food and wine were excellent too.  Jim's strategy was to eat at places with ham hanging from the ceiling and/ or wine barrel tables.  It worked quite well for us.